We build on precious resources
You need them We have them.
Your core business is steel construction, metal construction, plants or pipeline construction? Are you struggling with economic fluctuations, economic crises and a challenging pricing policy? Your focus is on making your company successful or securing its market place? All this is only possible with qualified and motivated employees who implement your goals and quality requirements and sustainably increase the value of your company.
Our team is our flagship and our capital. Best payment, further education, training, annual construction sites and other benefits form the basis of our work. It is important to us to constantly improve the working atmosphere for our employees and thus to ensure their and our continued success.
As a reliable partner for industry, trade and crafts for almost 20 years, we offer you our know-how and innovative solutions for the deployment of personnel in your industry. Also in the field of welding technology and the treatment and processing of stainless steel, electrical building services and electrical plant construction, we provide you with the best trained personnel. We work for and with people and not only rely on profile matches, but also on successfully implemented projects. Let's do our job so you can do yours.
Metal Technology, Plant & Metal Construction
We look forward to taking care of the complete handling of your projects - from planning and execution to commissioning and maintenance, incl.  Metal construction - to take over. Contact us today!
Hiring out Employees
Whether you need a single employee or a larger team, thanks to our pool of qualified and motivated employees, as a full-service provider we can provide you with highly qualified skilled workers who can meet the challenges of your business.
For Employees
Reliable specialists are in demand like never before. Therefore we are constantly looking for motivated employees for our national and international customers. If you are open to a new challenge, let us know.
References
Our references are our calling card. Here you will find a small excerpt of well-known national companies that we support and that count on our experience and services. Currently we also provide for foreign companies among others. in France, Germany and Switzerland technical experts are available and are very successful in the pharmaceutical sector. It is our endeavor to constantly expand our competences and personnel and to create a platform for you that you can fall back on at any time when you need it.
List Karl Stahl-und Metallbautechnik GMBH
List Karl Stahl-und Metallbautechnik GMBH
Roth Handel & Bauhandwerkservice GmbH
Lenzing Technik GmbH
Binder Industrieanlagenbau GMBH
Binder Mühlenbau GmbH & Co KG
ETS Elektrotechnik Frank Schmidt GmbH
Siemens Aktiengesellschaft Austria
Security
We want to take responsibility - for our company, our employees, our customers and the environment. Optimum working conditions and excellent safety measures are our top priorities. Every day we strive to adapt our environment to these requirements. That includes:
accident prevention measures
elimination of hazards
Careful selection of protective clothing
Inspection of workplaces and construction sites
Regular safety instructions
Tool inspections by expert personnel
Occupational safety training and first aid courses for all employees
Medical care in the workplace
Accident analyses
Our goal is to constantly improve the working atmosphere and training opportunities for our employees.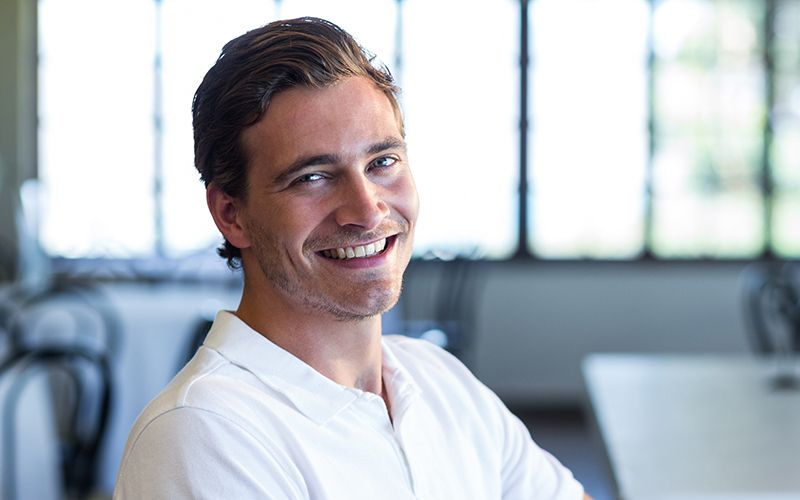 Symbolfoto
The success story of a satisfied employee
Andreas Lecker comes from the Graz area, is a trained electrician and has worked for various companies as an electrician. He has been working for NIROTECH GMBH since 2006.
Through the company NIROTECH GmbH he was employed in 2006 as an electrician at a renowned industrial company in the Graz area. The work is varied, he enjoys it and through continuous further training, currently a CAD course, he has developed into a valued employee at this customer of the company NIROTECH, now feels like a regular employee and was so received by his colleagues.
I am very grateful to NIROTECH GbmH for giving me the opportunity to further my education in a great company and have always been very satisfied with my employer.